September 22, 2022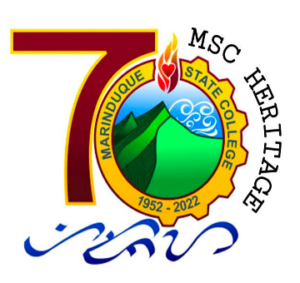 Happy Civil Service Month from the Marinduque State College (MSC) family. We join the rest of the country in celebrating the 122nd anniversary of Philippine Civil Services in pursuant t o Presidential Proclamation No. 1050 series 1997 declaring the month of September as the Civil Service Month.
The theme of the 122nd anniversary of Philippine Civil Service Month is an overarching theme for the whole decade, "Transforming Public Services in the Next Decade: Honing Agile and Future-Ready Servant-Heroes." Since we already have a Marinduque Futures Laboratory in our institution, we find the PCSM theme all the more meaningful and apt for the next 10 years. In spite of living in a VUCA world: we are moving forward from Volatility to Vision, Uncertainty to Understanding, complexity to clarity and ambiguity to agility.
In relation to the Department of Education (DepEd) and the Technical Education and Skills Development Authority (TESDA) on the part of Commission on Higher Education (CHED)  among others, we are supporting the development of relevant programs related to creative industries. The tri-focal education system in the country, DepEd, CHED and TESDA are mandated to extend incentives to academic institutions that provide funds and/or grants for the research of their students and faculty on matters relating to the development and promotion of Philippine creative industries in line with the RA 11904.
On the other hand, MSC is also cognizant of the the United Nations General Assembly proclamation of the period between 2022 and 2032 as the International Decade on Indigenous Languages (IDIL 2022-32). Hence we call for global attention on the critical situation of many indigenous languages and to mobilize stakeholders and resources for their preservation, revitalization and promotion.
Despite our difference and geographical location, we are in solidarity with the Central Luzon region we are more than willing for collaboration and cooperation in aid of specific creative industries in Pampanga like pukpuk and lubenas. Likewise, we advocate for ethnolinguistic groups from Bataan (Ayta Magbukun) and Aurora (Illongot) to pursue their dreams, design and destiny.
To end, MSC family is one with NCCA PCEP in supporting the creative industries and indigenous languages through the CulEd 204: Issues in Cultural Education Unconference. Our best regards for the transition of new normal to the "Next Normal" with the creative industries promotion and development vis-a-vis the indigenous languages revitalization.
Godspeed and keep safe.
Dr. Diosdado Zulueta
MSC President